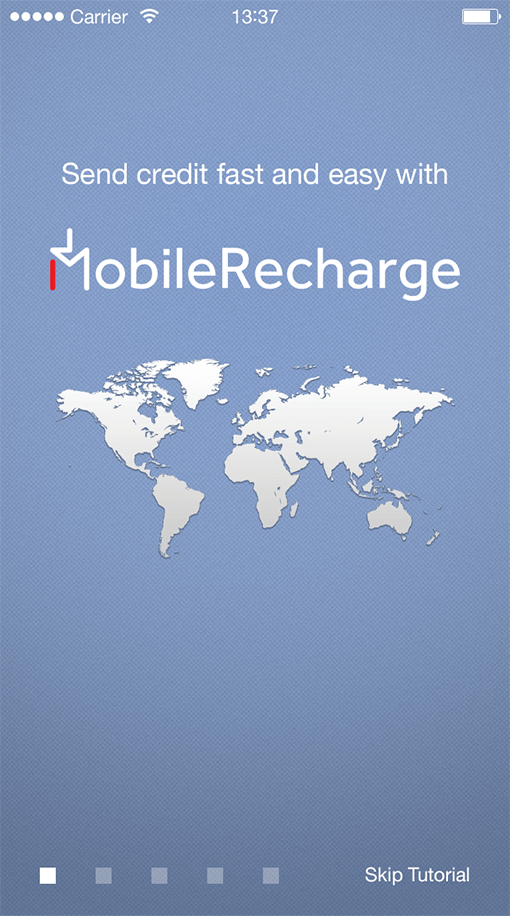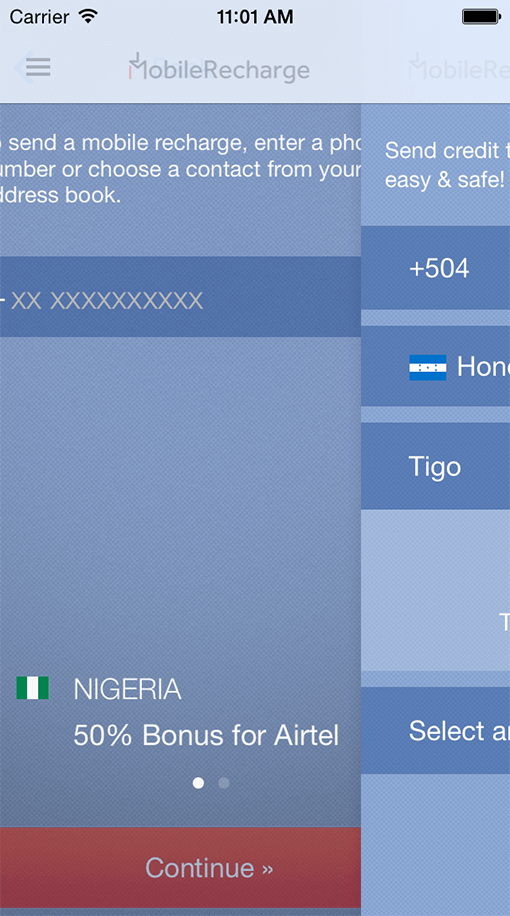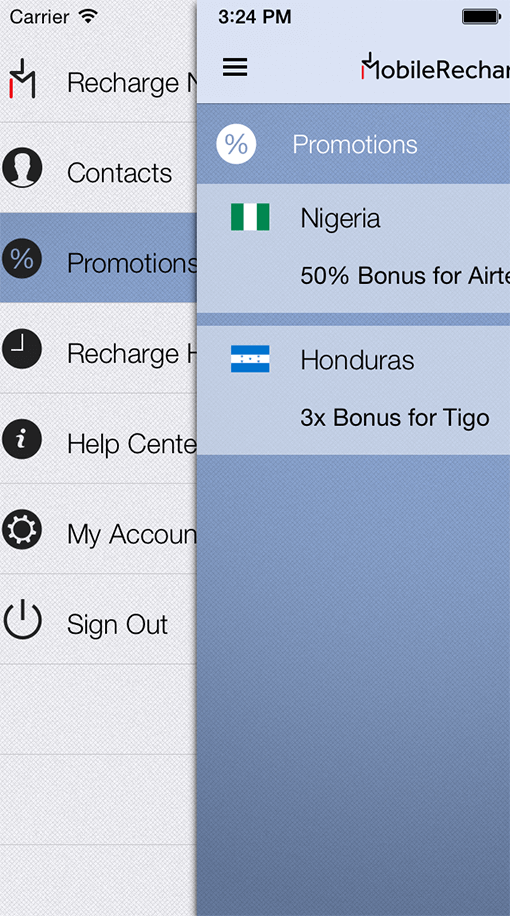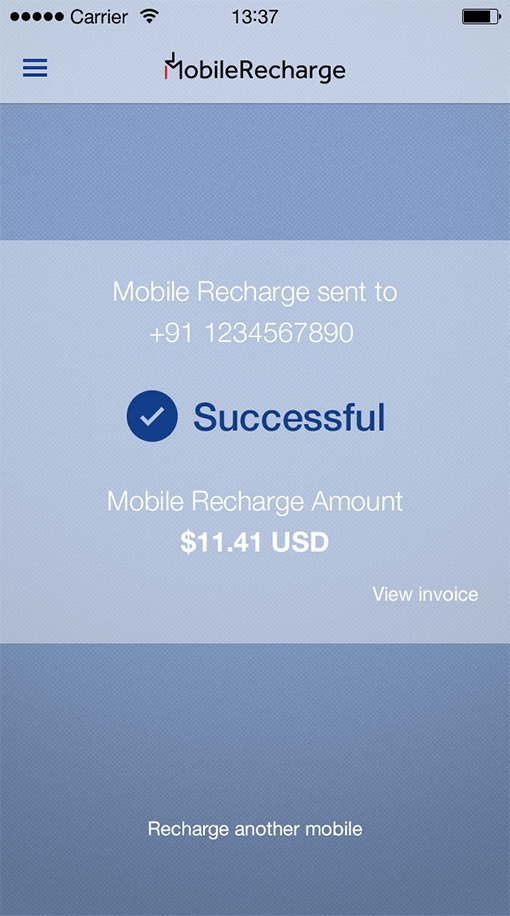 Send prepaid credit or top up mobiles worldwide in seconds
Over 140 countries and more than 400 operators available

Top up your phone contacts directly using a credit/debit card or PayPal

Secure transactions & instant order processing

Free download & easy-to-use interface
Download the app>
Download MobileRecharge app for Android or iOS for free
Choose Country & Operator >
Select the country where you want to send mobile credit, plus the operator, enter the number, and pick the amount you want to recharge
Log into the app>
Create a free account or
just log in
Send credit >
Proceed to payment and make your loved ones happy
With the Mobile Recharge app it's easy, safe and secure to top up a mobile in Nepal, Jamaica, Spain, Mexico, Cuba, Dominican Republic or other countries.
Join us and enjoy great mobile recharge promotions for Airtel, AT&T, Claro, Cubacel, Digicel, Lime, Movistar, MTN, Orange, Telcel, Tigo, T-Mobile and many more operators.
See what our customers have to say:
EXCELLENT
4.5 out of 5 based on 6996 reviews
January 22
A H
This service is convenient and…
This service is convenient and efficient. Phones can be recharged from anywhere on yo...
January 3
Sinhad
Very easy to use, convenient. Never had any issues regarding the transactions. Love i...
December 27
hebert mukari
Mobile recharge made easy!!
It really changed my communication problems with my family in Zim it's fast and effec...